On our second class of Design Fundamentals..
we played with lines.
i was not as unsettled with these exercises as i was 3 years ago, whilst attending my very first real for real Drawing course ever. yes, that's with a capital D.
word.
i cheated of course. but only becaus ei absolutely HAD to. and it seemed like complete nonsense to me to not even peek at my page at all while sketching. i've learned a lot since then.
but my face is the same.
and my pants have changed.
i am logical. i can be found placing cereal boxes in the fridge. along with having the audacity to place my wallet in the freezer.
therefore, my money is cold.
just as my supper is getting right now.
but before i go, here's the massive picture stunt we have to bestow on our blogs..

1) Blind contour (inside lines of palm, perhaps not quite the prime example of a "contour" drawing. meh.) :


2) Semi-blind contour. (now that's a something alright. defined by scribbles) :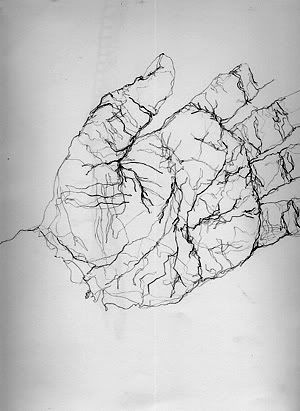 3) Cross contour. (yess, i'll stop adding blurbs) :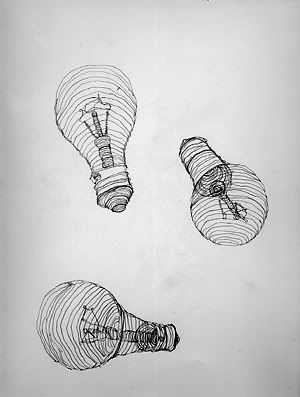 4) another cross contour, i guess. :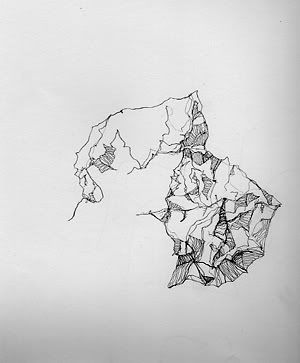 5) a good load of reduced line drawings. :